Ref:
Date:
Location:
Photographer:
Ref:
Date:
Location:
Photographer:
Landscape photography
Landscape photography is my passion, and you will see many landscapes in my Photography
Gallery
.
As with Public Spaces and Architecture Photography, landscapes from a certain area may play a valuable role in your marketing or make excellent art works for your walls. And the finished product doesn't have to be a straight-forward photograph - I would be delighted to discuss the many treatments that can turn a photograph into anything from a "watercolour" to unique digital art.
Please
contact me
to discuss your needs or if you are interested in purchasing the license to use one of the photographs in my Gallery.
Panoramas such as this view from a hotel on the Greek island of Mykonos can play a great part in your marketing.
.
"I want to be there"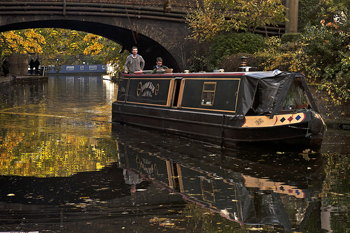 There's nothing like having people in your landscape to make the viewer want to be there - in this case, boating along a canal.
Great scenery
Sunsets and sunrises never fail to appeal, especially when they come combined with dramatic clouds and idyllic destinations such as the Greek islands, shown here.
.
Artistic treatments
Some scenes are artistic in themselves, others lend themselves to digital manipulation, from being turned into paintings as here, or a wealth of other ways to create unique images to meet your specific needs or colour scheme.
Promoting places
Where you are using landscapes as part of your promotion, you may need contextual content such as these New Forest ponies, or people at leisure.
.
Great monuments
Photographs of famous places need a special touch to stand out - like these clouds that seemed to be sitting on Stonehenge.
.
Artistic images
The 'bridge to nowhere' at Dunbar, Scotland, makes an eye-catching image without any digital treatment.
There are artistic possibilities all around us.
Browse my
Art Photographs Gallery
for some more ideas.